Creating a coastal living room can be a fun and rewarding experience. The coastal style is all about evoking the laid-back, natural atmosphere of the beach, and it can be achieved through a combination of color schemes, furniture, and decor. Whether you live near the coast or just want to bring a bit of that beachy vibe into your home, incorporating coastal elements into your living room decor can have numerous benefits. In this article, we'll explore some of the key design elements of a coastal style living room.
Choosing a Color Scheme
Cool, neutral colors are a staple of coastal style living room decor. Light blues, greens, and grays can all be used to create a serene and beachy atmosphere. To add a bit of visual interest, consider incorporating pops of color through accent pieces such as throw pillows or wall art. Popular color palettes for coastal style living rooms often include a combination of sandy beige, crisp white, and pops of turquoise or coral. Another popular palette is using a monochromatic color scheme with various shades of blue or green for a cohesive and stylish look. When choosing colors for your coastal living room, consider the natural colors of the ocean, sand and sky, and try to incorporate them in your color scheme.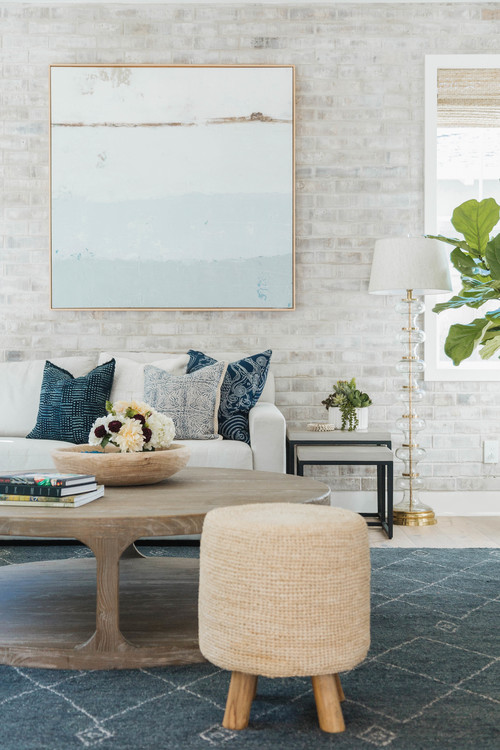 Incorporating Natural Materials
Incorporating natural materials like wood and wicker into your living room decor is a key element of achieving a coastal style. These materials help to create a warm and inviting space that feels connected to the outdoors. Wood furniture, such as a driftwood-inspired coffee table or bookshelves, can add a rustic touch to the space. Wicker baskets, storage baskets, and other decorative items can also help to bring a bit of the beach into the living room. Other natural materials, such as linen and cotton, can also be incorporated through throw pillows, curtains, and other textiles to add a natural and organic feel to the space. The use of natural materials not only helps to create a beachy atmosphere, but also helps to create a sense of harmony and balance in the living room.
Adding Nautical Accents
Nautical accents can be a great way to add a touch of coastal charm to your living room. Incorporating nautical motifs, such as anchors, ropes, and seashells, can help to create a beachy atmosphere. These accents can be added through artwork, throw pillows, and other decorative items. For example, a framed print of a sailboat or a lighthouse can add a touch of coastal charm to a living room. A large driftwood sculpture or a collection of seashells on a coffee table can also add nautical accents. The key is to not overdo it and to use these accents sparingly.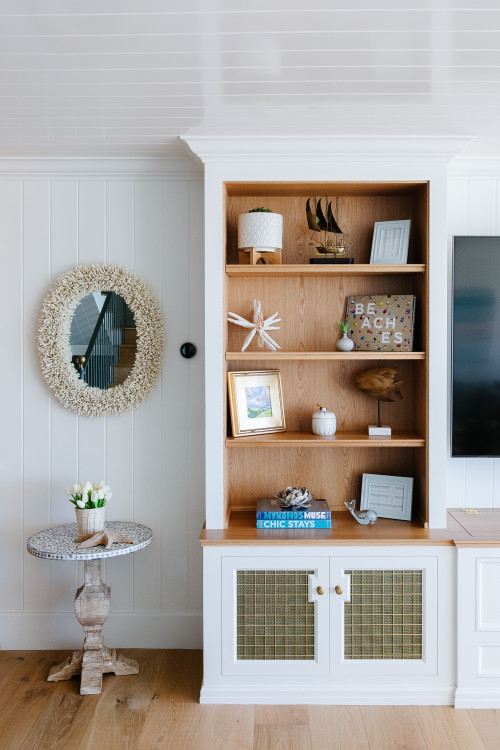 Creating Texture and Layering
Layering is an important aspect of creating a cozy and welcoming coastal living room. Window treatments, rugs, and wall decor can all be used to add layers of interest and texture. For example, using sheer curtains or bamboo shades can add a light and airy feel to the room, while a woven jute rug can help to add warmth and texture to the space. Adding layers of texture can also be achieved through throw pillows, blankets, and other textiles. The key is to use a variety of textures to create depth and interest in the space.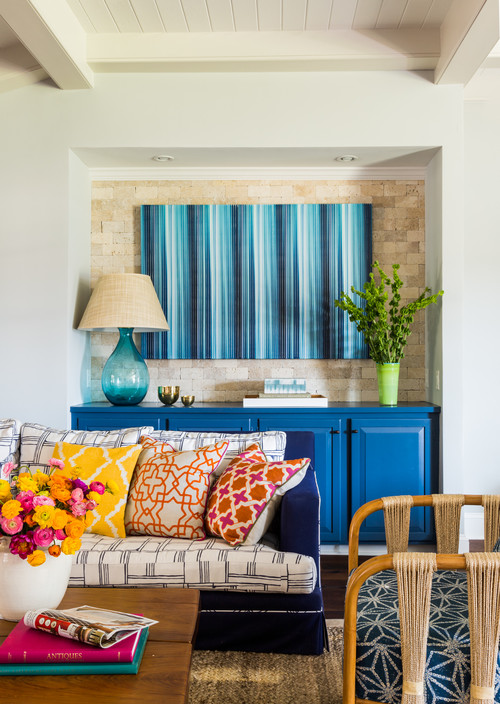 Personalizing the Space
Adding personal touches to your coastal living room is an important step in making it feel like your own. Incorporating family photos, souvenirs from beach vacations, or other sentimental items can help to create a sense of personal connection to the space. You can also use DIY projects or repurpose old items to add personality to the space. For example, you can use a vintage fishing net as a wall hanging or an old boat oar as a decorative element. Personal touches can help to make the space feel like home and can also add a sense of history and character to the living room.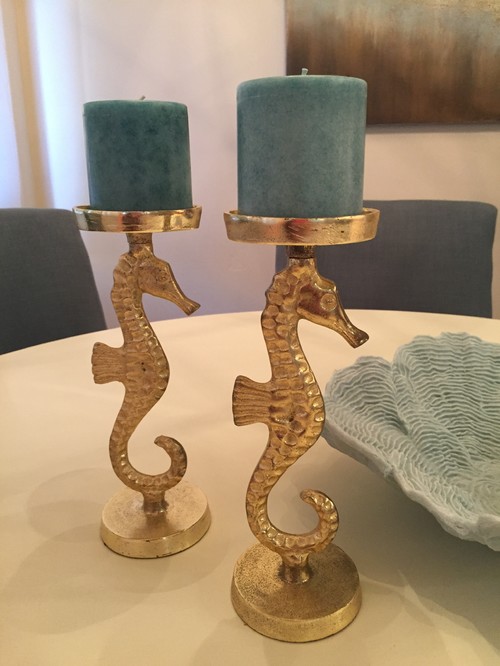 In Summary
Incorporating coastal elements into your living room decor can be a fun and rewarding experience. The key is to choose a color scheme, natural materials, nautical accents, and personal touches that suit your personal style. By layering different textures and elements, you can create a comfortable and welcoming living room that evokes the laid-back atmosphere of the beach. Remember to have fun and experiment with different elements to find the perfect coastal-inspired look for your space.
More Coastal Style Decor
Affiliate Disclaimer: Some links on this page are affiliate links which means that, if you choose to make a purchase, we may earn a small commission at no extra cost to you. As an Amazon Associate, we earn from qualifying purchases.